Recent Projects - Renderings

Here are basic renderings that were produced during the design process.


I don't do photo-realistic scenes as they take time - lots of time.

I am experienced in many types of residential construction.

Is your project complex & challenging? - I do excel at difficult projects, providing solutions that CAN be built.

Call Steve & I'll discuss your proposal.
Experience in commercial & industrial buildings.

Also, multi-tenancy such as duplexes & flats.

In fact, any design that requires structural engineering, fire design, ambulant plans, & acoustic solutions.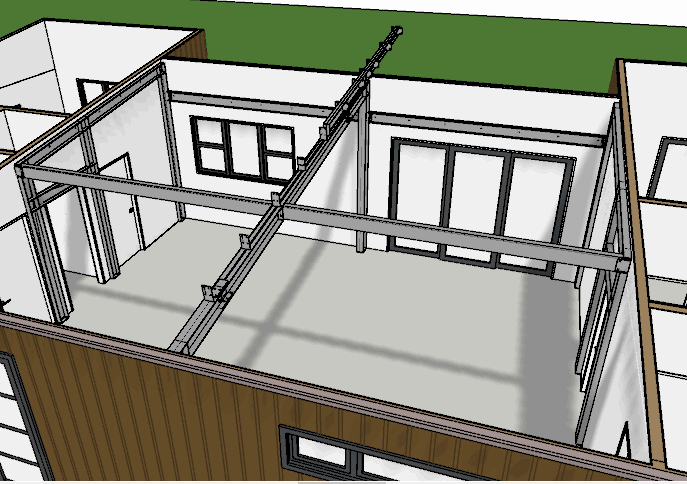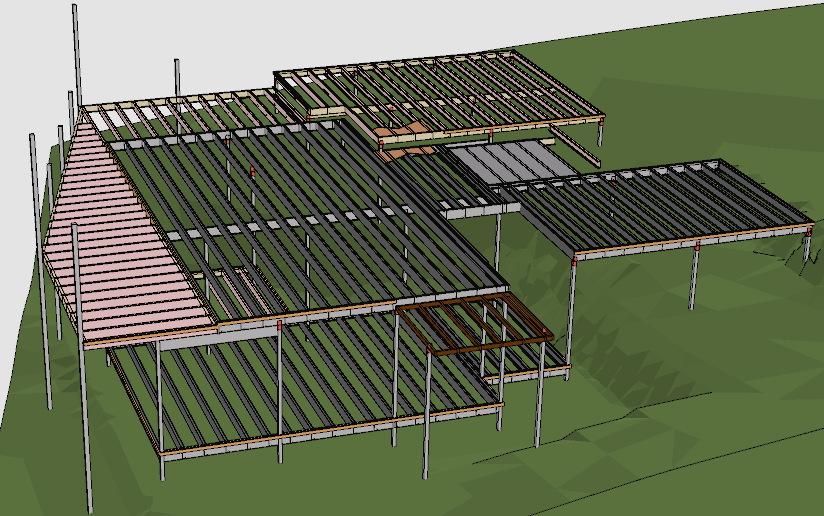 As discussed above, I have a penchant for designs using complex building solutions. In these instances, I model the structural steel & demonstrate how it fits into the timber framing.

3D modeling ensures correct sizing of the expensive steel beams.
For complex, multi-level floor framing, I'll model the framing. The right image is the steel framed sub-floor for my house - the steel was ordered as cut to order lengths. It went together like meccano - and there was no waste.
/